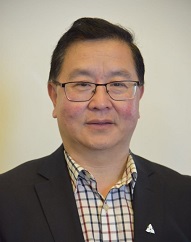 Dr. Ye, Xiaodi, PhD
Email: This e-mail address is being protected from spambots. You need JavaScript enabled to view it
Tel. 6477841581

Vice director of Canada Mandarin Economic Television(CMETV)

Director in Chief of 《Education & Future》

Director of Canada of 《Universal Chinese》(Toronto)

Vice principal of Canada Alathena International Academy

Edit in Chief, Director of , Toronto

Director of Five Oceans International Culture & Arts(FOFA, Canada)

Curator of Concert and culture & Arts

Committee member of Worldchinesemedia.

Dental health provider in Toronto.


+10 years culture &arts, media work Experiences in Canada
+5 years Dentistry education and practices in Canada
+More than 20 years experiences in avian molecular biology and ecology, ornithology, theriology, field and also laboratory experiment, specialized in bird and mammal systematic & evolution, biodiversity, behavior, ecology, and conservation biology, and also research methods and technique etc.,
+ Second prize of Science and technology of the Chinese Academy of Sciences (1999).
+ Second prize of Science and technology of the Chinese Academy of Sciences (2001).
+Publications, Journal Papers: 100 more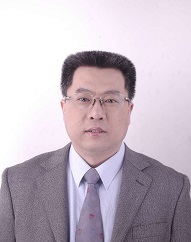 Dr. Zhang, Jianliang, MD
Chief Surgeon and Director
Department of General Surgery
The Second Hospital of Shandong University
Jinan, Shandong, PRC

Professor
School of Medicine, Shandong University, Jinan, Shandong, PRC
Dr. Zhang graduated in Shandong Medical University in 1981 and then has been worked as a general surgeon specialized in gastrointestinal, hepatobiliary and minimally invasive surgeries in the university hospitals until now. He has published more than thirty scientific papers and involved in editing six books. He has been in charge in the five clinical research projects as a principle investigator. Two of those have achieved the awards by Shandong provincial government. More than ten postgraduate students have been trained and graduated under his guidance. Dr. Zhang is a member of National Committee, Branch of Surgeon, Chinese Medical Association: Deputy Director of Hepatobiliary and Pancreatic Surgery, Shandong Medical Association of Surgical Society; Standing Committee of Anti-Cancer Association of Shandong Province. Dr. Zhang is also an editorial deputy director of "Chinese Modern General Surgery Progress" and a member of executive editorial board of "Clinical Journal of Surgery" and so on.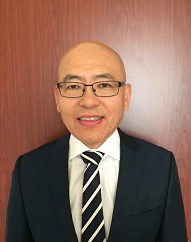 Dr Dong Kang FRACS
Senior Consultant Cardiothoracic Surgeon
The Prince Charles Hospital
Brisbane, QLD
Australia
Mobile: 0409262050
Email: This e-mail address is being protected from spambots. You need JavaScript enabled to view it
Dr Dong Kang graduated from Qingdao Medical School in China in 1983. He then went to Shandong Provincial Hospital in Jinan, Shandong province, China where he finished his internship and was a resident at surgery until 1989 when he went abroad to Australia.
From 1990, he has trained at the Royal Adelaide Hospital; Flinders Medical Centre; Royal Prince Alfred Hospital and The Prince Charles Hospital in cardiothoracic surgery. He successfully obtained fellowship of cardiothoracic surgery and became a Fellow of the Royal Australasian College of Surgeons. (FRACS)
Currently he is a Senior Consultant Cardiothoracic Surgeon at The Prince Charles Hospital, QLD, and a visiting specialist in two private hospitals in Brisbane, Australia.
The Prince Charles Hospital is the largest Heart and Lung Centre in Australia, and in the southern hemisphere. It is a centre with adult cardiothoracic program; Heart and Lung transplantation program; and the Heart Assistant Device services. It performs over 2000 cardiothoracic surgeries a year with first class services and strong commitment to academic research.
At the personal level, Dr Dong Kang has performed in excess of 6000 cardiothoracic cases with excellent results and has also been heavily involved in the heart and lung transplantation program. He is a fully qualified cardiothoracic surgeon with FRACS, and has extensive experience in adult cardiothoracic surgery. His surgical results are among the best internationally.
Main interests:
Total arterial revascularization for coronary bypass surgery; Mitral valve repair; David procedure; Surgical mymectomy for hypertrophic obstructive cardiomyopthy; Surgery for aortic arch; and aortic dissection.
Research projects:
Surgical options for acute aortic dissection. Surgical approaches for hypertrophic obstructive cardiomyopthy. The characteristics of ischaemic heart disease in the Indigenous population in Australia. Endoscopic vein harvesting in coronary artery bypass surgery. Redo operation in the setting of previous homograft aortic surgery. Cerebral protection in aortic arch operation.
Publications:
Pneumococcal aortic endocarditis causing aortopulmonary artery fistula. Annals thoracic surgery, November 2001, Vol 72.
Traumatic tracheal tear successfully treated after remote area retrieval. Asian cardiovascular and thoracic annals 200, Vol 8.
Mediansternotomy and extended left anterior thoracotomy for repair of traumatic aortic transaction with rupture of right atrium. Annals of thoracic surgery 2002, 74.
Emergency on pump coronary artery bypass grafting in a patient with hereditary angioedema. Anaesthesia and intensive care 2013 Vol 41.
Cardiac surgery in indigenous Australian, how wide is the cap? Heart lung and circulation 2014 23/3, 265-272.
Two cases of chylopericardium after aortic valve surgery. Asian cardiovascular and thoracic annals, 9 July 2013.
Tri-leaflet mitral valve variant of hypertrophic obstructive cardiomyopaty : Comprehensive assessment with 3-D transesophageal echocardiography. International journal of cardiology 201(2015) 549-551.
Current Tenure:
Senior consultant cardiothoracic surgeon at The Prince Charles hospital; Visiting consultant cardiothoracic surgeon at St Andrews War Memorial Hospital; Visiting consultant cardiothoracic surgeon at Holy Spirit Northside Private Hospital.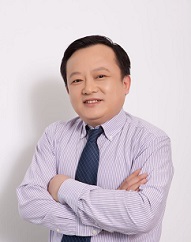 Dr. Chunzheng Gao MD &Ph.D
Director,Institute of Spine Surgery ,Shandong University
Chief spine surgeon and professor,The 2nd Hospital of Shandong University
P. R. China
tel: +8615153169697
e-mail: This e-mail address is being protected from spambots. You need JavaScript enabled to view it
Dr. Chunzheng Gao, graduated from the Shandong Medical University, China in 1987 and received doctor's degree on orthopedics in 2011. President of the Institute of Spine Surgery,Shandong University. Committee of the Shandong Medical association. Vice director of the Spinal Cord Injury Group in Shandong medical association. Member of Reviewing Expertise Group of National Natural Science Foundation of China (NSFC), etc. Working in orthopedics for nearly 30 years, specialized in spine surgery for degeneration diseases, spinal deformity and minimally invasive surgery. Supported by the China Scholarship Council to visit theTokyo Medical and Dental University during 2002 and 2003 as a "Senior Visiting Scholar". Published 8 medical articles in SCI journals.
<<

Start

<

Prev

1

2 3 4 5 6 7 Next > End >>


Page 1 of 7