Current Research Projects:
Transfusion Requirements in Cardiac Surgery: A Randomized Controlled Trial
A high proportion of patients having heart surgery receive blood transfusions ("red cell transfusions"). Across Canada, the proportion of patients having heart surgery that were transfused ranged from 28% to 60%. Yet, we do not know whether transfusions are beneficial, and they may be associated with harm. It is thus important to determine when a transfusion is required during and after your surgery. Studies have shown that patients are transfused at different levels during heart surgery. Also, different physicians tend to transfuse for different reasons. There is not one clear transfusion level that is used by physicians at St. Michael's Hospital or most other hospitals across Canada. The purpose of this preliminary study is to see if physicians are willing and comfortable with following the transfusion plans outlined in this study. Knowing how well the doctors follow the transfusions plans will help the study investigators design a larger study to determine when a transfusion is required during heart surgery.
Cardiovascular Division of Renji hospital in Shanghai and Xiamen Heart Centre have agreed to join the study led by Dr. David Mazer, Professor of Anaesthesia, University of Toronto. This is a multicenter international study. More than 20 cardiac programs in the world are involved.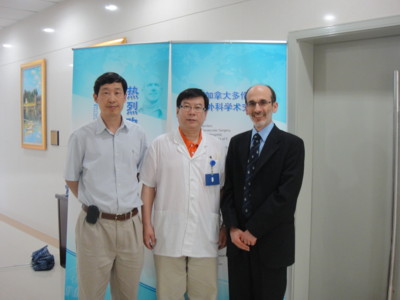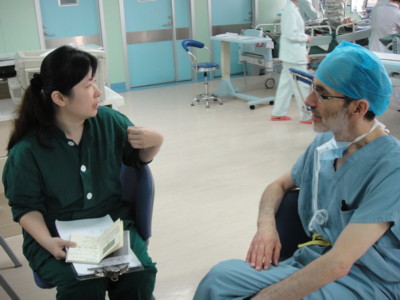 Words from the Chair of Research Committee
BMDAC is providing a realistic and efficient platform for our research personnel stationed in Canada who are willing to be involved in international research co-operations, especially with our Chinese counterpart.
The research committee of BMDAC, led by experienced researcher Dr. William Yang, encourages all motivated individuals to join the association.
With strong support from our many members, BMDAC is establishing an information database that allows a quick match between the potential candidates and in-coming research projects. BMDAC not only can expose members to more opportunities abroad, but also is determined to negotiate the agreements in its members' interests
Please join us today and describe concisely what you did in the past, as well as what you are doing now. Your privacy is protected and only the committee has the access to your personal file.
Welcome to BMDAC!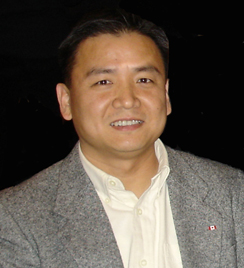 William Yang MD, Ph.D
Chair of Research Committee
BMDAC